The All New GPX Demon GR200R. Cutting Edge 200cc Sports Bike. Top Speed 140+ km/h. Your Boost For Extra Adrenaline Rush!
The machine looks as killing as its name!

The sheer amount of the latest low-displacement entry-level sport bikes popping up in the market since last year is truly remarkable. We are looking at a new beast getting introduced into the market every other week, with more and more advanced and exotic specs added as time goes by.
Recently, Thai manufacturer GPX has joined the ranks and launched their new Demon GR200, a  brainchild of the Thai motorcycle manufacturer. It has flooded the Malaysian market recently with a price of RM 11,388 (excludes registration, road tax, and insurance) and is a hot pick these days.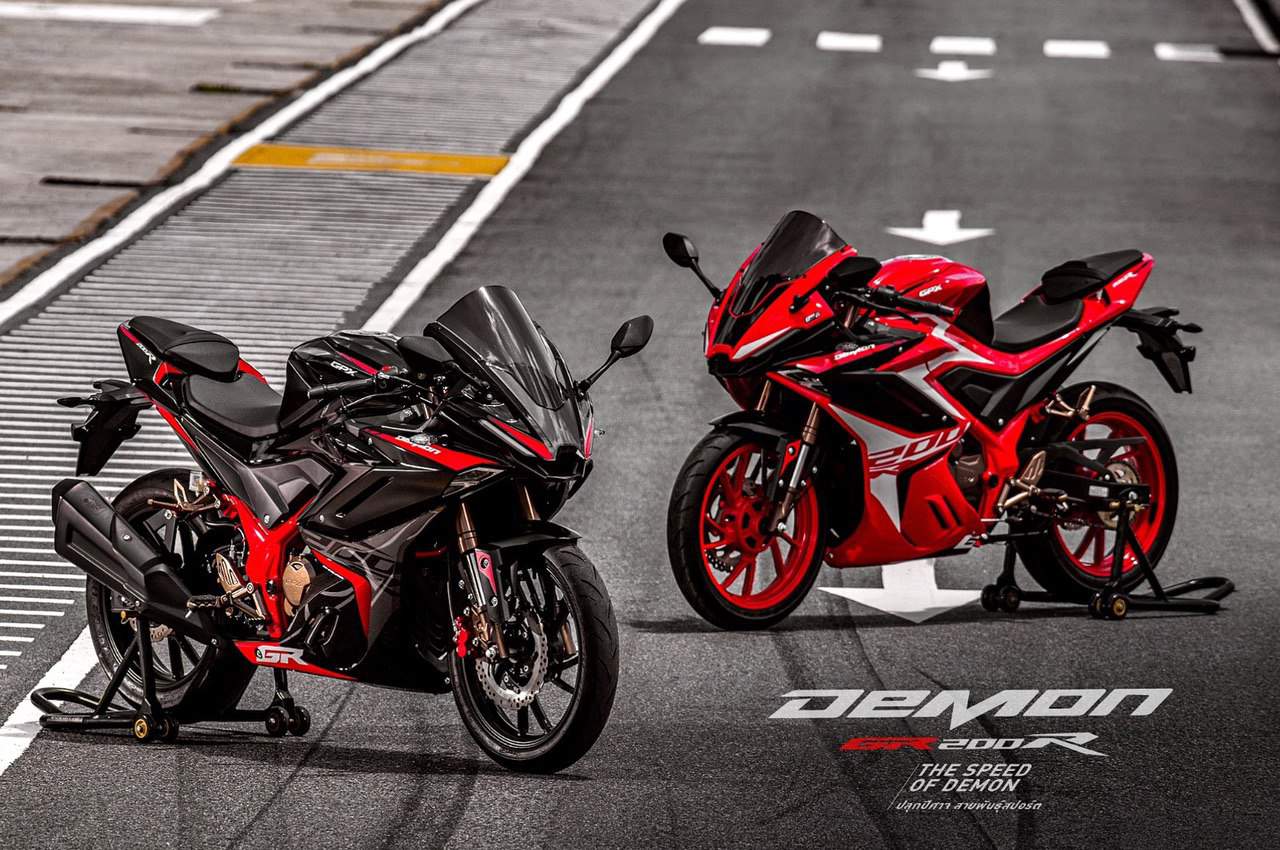 Borrowing design cues from leading superbikes, the speed machine gives a quirky look, and we mean it in a nice way.
For instance, the front fairing-mounted blazing headlamp design reminds us of some mighty dominators in the past, while its tail-light has a devil-like brow pattern that's been the talk for the fans for quite some time now.
The design cues, coupled with GR's aggressive fairings, neon red elements, tinted vision, and dazzling alloy wheels results in a rather snazzy road thrill.
The cruising design of the bike does full justice to the bike's name, as it looks like a sporty monster on the road.
Having features like a digital instrument cluster and full-LED lights adds to its aggressiveness. it also comes with a hydraulic braking system that is employed with discs on both ends.
So far, there are only three colors available; red, black, and grey.
Special Feature of Demon GR200R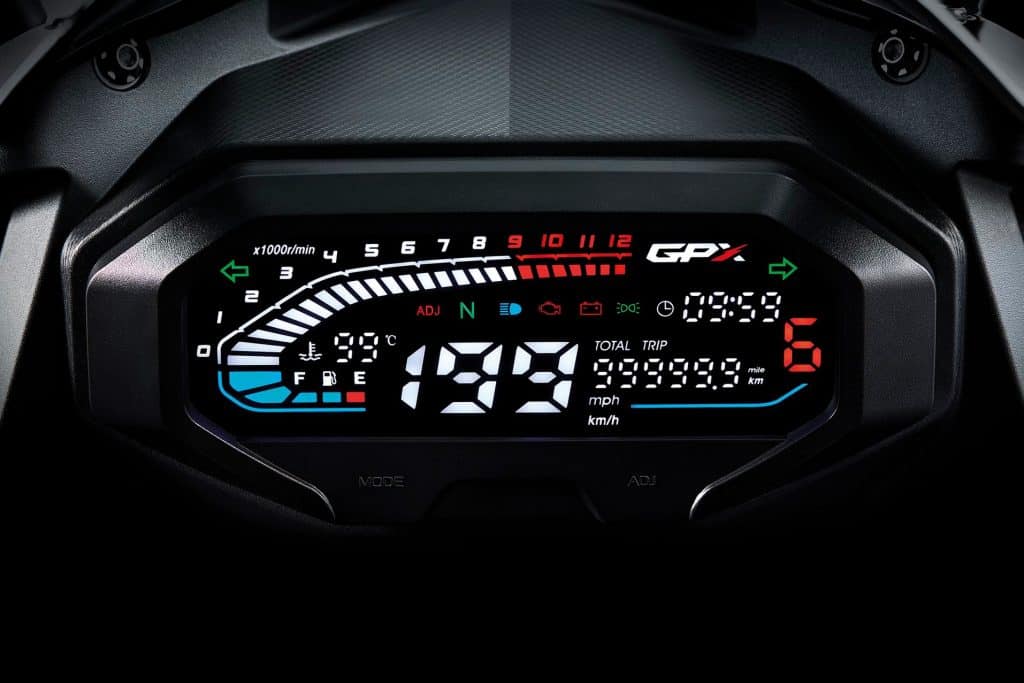 D

i

g

i

t

a

l

M

e

t

e

r

M

o

d

e

r

n

L

o

o

k
The high-tech digital speedo-meter comes in full digital LED with a multi-functional display that displays Fuel level, RPM, Distance, Gear position, and Temperature. The soft-touch technology makes it very easy to use, just like the screen of your smartphone.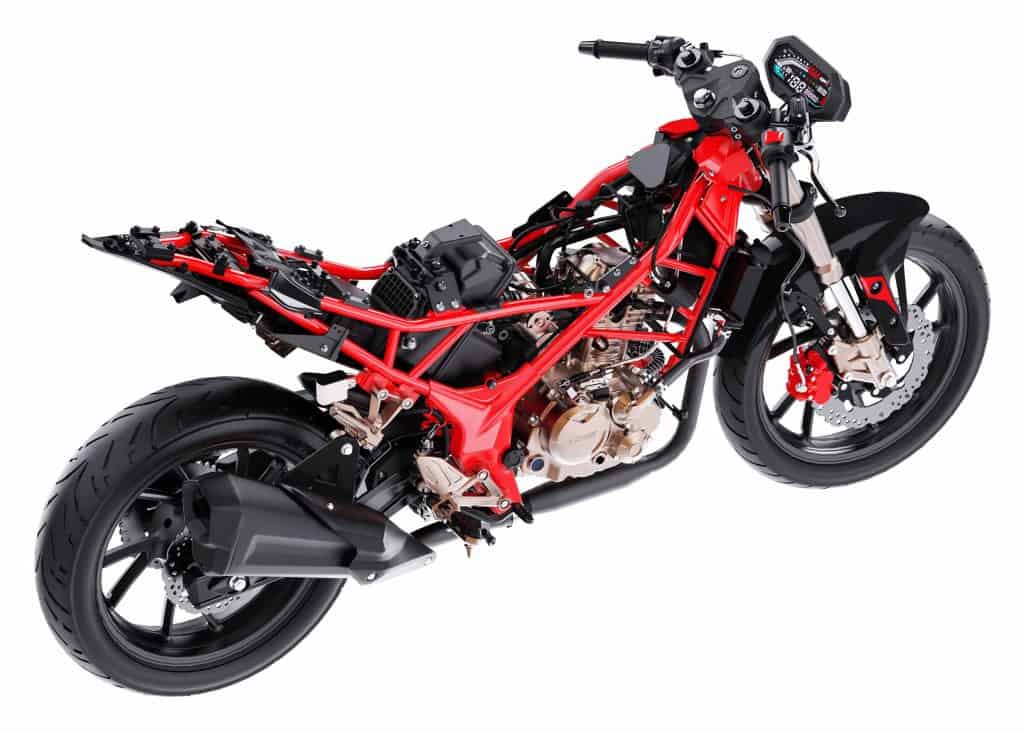 The GPX Demon GR200R comes packed in a steel trellis frame that makes the bike more balanced at every angle and gives you a better experience on the road.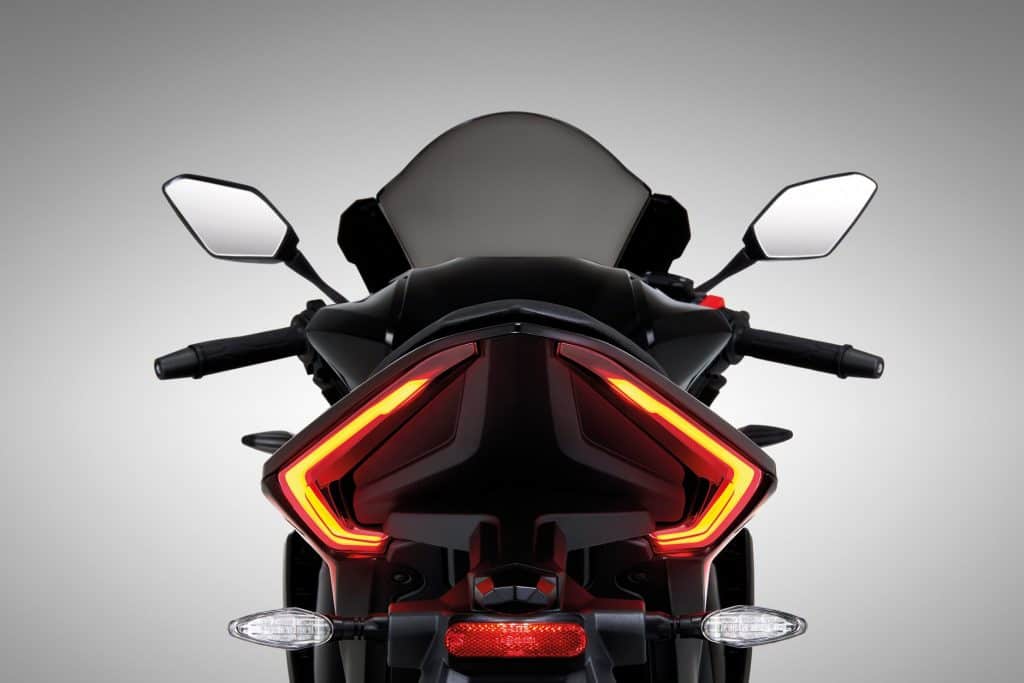 This bike is ready to shine on every route with the complete DRL-like (Daytime Running Light) headlights, taillight, emergency light and signal LED lighting system.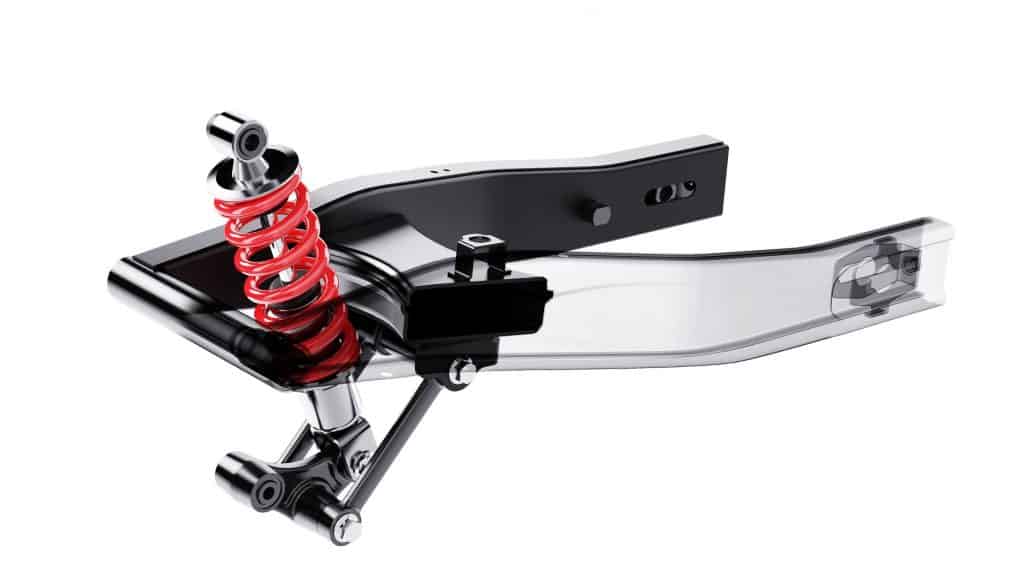 R

e

a

r

S

u

s

p

e

n

s

i

o

n

Y

S

S

B

r

a

n

d
The GPX Demon GR200R is packed with the front upside-down telescopic shock absorber and a seven-step preload-adjustable YSS mono-shock forks in the rear, which reduces the recoil much better and gives you a smooth and stable ride even on rough terrain when compared to a regular shock absorber.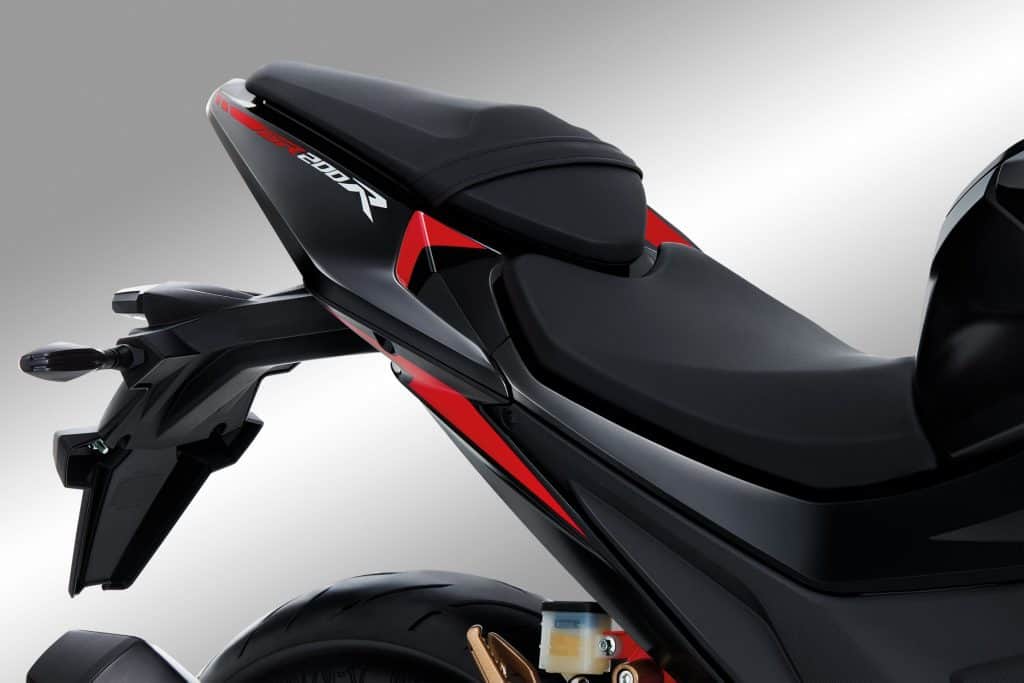 L

a

t

e

s

t

D

e

s

i

g

n

S

p

o

r

t

y

L

o

o

k
The road monster is designed under a complete sport fairing style with a front shield that reduces the drag and reduces the rider's wind effect besides offering a ride in a crouch position. The motorbike's awesomely engineered design makes it easier to control the DEMON.
The Demon Has Evolved & Its Fast!
| | |
| --- | --- |
| Engine | 4 stroke |
| Horsepower | 19Hp / 17.2 Nm |
| Cylinder volume | 198 cc |
| Ignition system | EC Fuel Injection |
| Gear | 6 speeds |
| Speedometer | Full LED Meter |
| Oil tank capacity | 10.5 liters |
| Front light | Rear light | LED | LED |
| Battery | 12V 7Ah |
| | |
| --- | --- |
| Width x Length x Height | 747 x 2,020 x 1145 mm |
| Seat height | 815 mm |
| Weight | 155 kg |
| Front suspension | Telescopic upside down |
| Rear suspension | Monoshock with multilink |
| Brake system | Hydraulic brake |
| Chasis | Trellis frame |
| Front wheel size | rear | 100 / 80-17 "| 140 / 70-17" |
Recommended Retail Price
RM 11,388
feel the sleek super bike design

ALL PICTURES AND SPECIFICATIONS SHOWN ARE FOR ILLUSTRATION PURPOSE ONLY. ACTUAL PRODUCT MAY VARY.